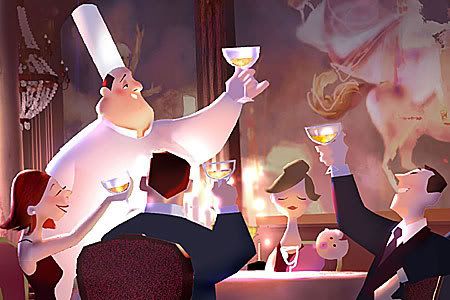 I decided to be mildly original in my cooking last night and thought I'd share here. The past 2 weeks, I've been using my new pizza stone and Trader Joe's dough to cook up some pretty standard pizzas. They were very successful, so I decided to branch out and be a little different. So, I present to you- Eli's Aioli Pizza:
Ok, this pizza doesn't use a tomato sauce, it uses an aioli. Here's how you make it-
Combine 3/4 cups mayo, 1tsp cayenne, 1TBSP Dijon, 1 TBSP lemon juice, and 3 cloves of minced garlic. Stir em up for a spicy, garlicky sauce that makes a great dip and is great with crab cakes. But today, we're using it as pizza sauce.
After this, it basically becomes a standard pizza.
Preheat the oven to 425. If using a stone, preheat it, as well. Roll out your dough (I used TJ's Nearly Whole Wheat Dough). When the stone and oven are heated, transfer the dough to the stone. Brush with olive oil and poke with a fork. Bake for 5-10 minutes, the crust should be fairly solid but not fully cooked. Take the crust out, spread the aioli on (you probably won't need all of it). Top with sweet italian sausage (the sauce is spicy enough, you don't need spicy sausage), sliced onion, and mushrooms. Cover with mozzarella and bake for about 5-7 minutes, until the cheese is melted and slightly brown. Take it out and let it cool for a few (don't want to burn your mouth). And enjoy!
By the way, today's WikiHow-
How to Write a Field Guide When You Are a Young Naturalist.
How specific!